Cateye Volt 200xc & Rapid Mini Combo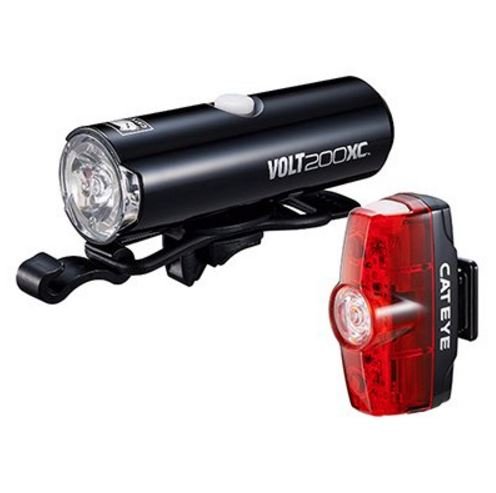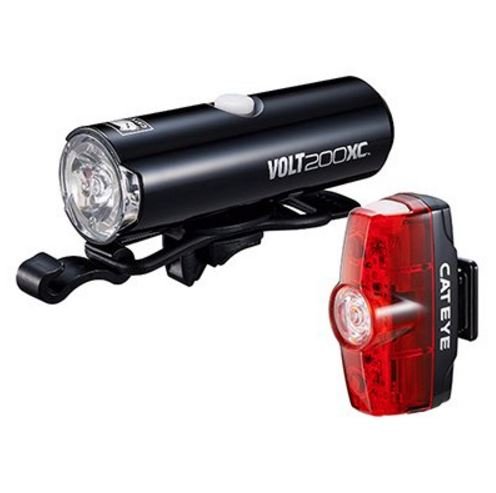 Cateye Volt 200xc & Rapid Mini Combo
SEE AND BE SEEN: The Volt 200XC has high-intensity white LEDs that provide 200 lumens, lighting the way and alerting others of your presence. The Rapid Mini's LEDs give off 80 lumens for excellent visibility.
LIGHT FOR EVERY RIDE: The Volt 200XC offers high, low, and flashing light modes while the Rapid Mini offers constant, flashing, rapid, and pulse light modes.

GO THE DISTANCE: Your CatEye light won't stop until you do. The Volt 200XC provides up to 20 hours of battery life on a single charge while the Rapid Mini runs up to 30 hours on a single charge.

SECURE AND GO: Spend less time setting up your gear and more time on the road. Both the Volt 200XC and the Rapid Micro comes with rubber mounts, making it easy to mount, adjust, and move your lights by hand.

ALL WEATHER PROTECTION: Don't let a little rain stop you from riding. Your CatEye lights are approved to work in all weather conditions.